Periapical diseases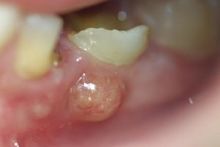 Submit Abstract
Register Now
After the pulp dies, the inflammatory process will frequently extend through the apical or lateral foramina into the adjacent tissues. Among the resulting diseases are acute periapical inflammation, periapical granuloma, radicular cyst, and periapical abscess. Extensions of infections originating in teeth may lead to such conditions as osteomyelitis, Ludwig's angina, acute apical periodontitis.
Acute apical perodontitis.
Chronic apical peridontitis.
Acute apical abscess.
Phoenix Abscess.
Related Conference of
Periapical diseases
Periapical diseases
Conference Speakers
Recommended
Sessions
Related
Journals
Are you
interested

in